RE2300
Rp250.000
Easy to carry around on a keychain or in your pocket or purse, the RE2300 helps you quickly arm or disarm your alarm system, and comes with an SOS panic button.
Add to Wishlist

Compare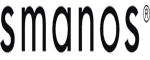 Specifications
Power Supply:

DC 3V (CR2032 button cell battery x 1)

Transmit Current:

≤ 9.5 mA

Transmitting Distance:

≤ 80 m (open area/no interference)

Radio Frequency:

868 MHz (±75KHz)

Housing Material:

PC plastic

Operation Condition:

Temperature:  -10°C ~ +55°C
Relative Humidity:  ≤80% (Non-condensing)

Dimensions (L×W×H):

71 x 38 x 12 mm
Brand
Smanos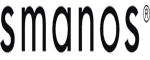 Related Products
Smanos L020 adalah sebuah alarm pintar yang menggunakan teknologi koneksi Ethernet Port ke unit router internet anda, download applikasi Smanos L020 dari Apple Store IOS & Google Store Android yang teinstall di handphone, mengkonfigur dan mengontrol alarm ini secara keseluruhan tanpa menggunakan komputer, built in baterai pada unit alarm memungkinkan alarm tetap berfungsi meskipun tidak mendapatkan catu daya listrik. Anda hanya perlu memastikan koneksi router dan internet tidak terkendala, maka alarm akan mengirimkan notifikasi setiap ancaman jika terdapat bahaya yang mengancam melalui sensor yang terhubung ke control unit, sensor mendeteksi adanya penerobosan dan pergerakan. Applikasi Smanos W020 yang canggih memungkinkan Anda untuk mengaktifkan dan meng-nonaktifkan fungsi alarm, mengecilkan dan membesarkan serta mematikan suara siren pada unit, memberikan nama pada aksesories yang terpasang sesuai dengan keinginan, mengatur schedule pengaktifan dan non aktif.