RE2300
Rp250.000
Easy to carry around on a keychain or in your pocket or purse, the RE2300 helps you quickly arm or disarm your alarm system, and comes with an SOS panic button.
Add to Wishlist

Compare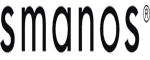 Specifications
Power Supply:

DC 3V (CR2032 button cell battery x 1)

Transmit Current:

≤ 9.5 mA

Transmitting Distance:

≤ 80 m (open area/no interference)

Radio Frequency:

868 MHz (±75KHz)

Housing Material:

PC plastic

Operation Condition:

Temperature:  -10°C ~ +55°C
Relative Humidity:  ≤80% (Non-condensing)

Dimensions (L×W×H):

71 x 38 x 12 mm
Brand
Smanos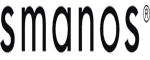 Related Products
Embracing a Safe, Sweet Home
Smanos X300 is an elegantly designed, functionally powerful, intuitively operable alarm system. All you need is a SIM card that roams on 3G/WCDMA networks or up. When an act of possible intrusion is detected, the alarm system would sound the siren and inform the homeowner by sending SMS text messages and making phone calls.